Meissa Expands Business into Golf Leisure Industry with Drone Solution: First Contract with Lexfield CC
22.03.2022 | DAEHAN ECONOMICS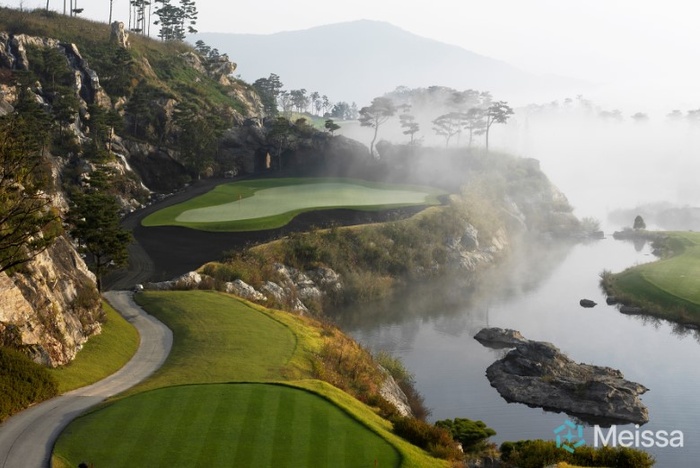 Meissa, a drone data platform, is expanding its business into the golf leisure industry as well as the construction industry. On the 21st of last month, Meissa signed a contract with Lexfield CC, a premium membership golf course located in Yeoju, Gyeonggi Province, to manage and collaborate with the golf course using their drone solution, Meissa Green. This is the first contract for Meissa Green since its launch in February.
In particular, the introduction of Meissa Green at Lexfield CC is significant as it will not only use the solution but also cooperate in enhancing and commercializing the "multispectral drone solution."
Meissa Green's "optical drone solution," released last month, provides functions such as 4K bird's eye view course management, 3D modeling, and field inspections using high-resolution optical cameras. The multispectral drone solution, which is scheduled to be released in the first half of this year, uses a special multispectral sensor to monitor grass health in units of chlorophyll concentration, a dashboard for grass status, and an NDVI (Normalized Difference Vegetation Index) alert function, making it possible to monitor grass health management that is difficult to do with the naked eye.
Previously, Meissa had supplied "construction drone data solutions" to existing construction sites based on its self-developed 3D reconstruction engine. Among ten major construction companies, seven introduced Maysa's platform, achieving over 400% revenue growth and over 80% renewal rate since the release.
Based on this success, Meissa signed an MOU with Greenit, a golf course management solution, in July 2022 and released Meissa Green, which includes drone automatic flight applications, automatic digital 3D modeling of golf courses, location-based issue management, and collaboration with the Internet of Things (IoT) capabilities, six months later.