Meissa Launches "Multispectral Drone Solution" for Checking Golf Course Vegetation Index
2023.04.05 | Money Today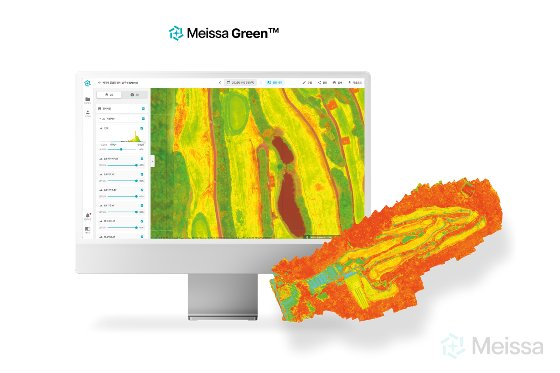 Meissa, a spatial information solutions company led by CEO Kim Young-hoon, announced the launch of a "multispectral drone solution" that can check the vegetation index of golf courses on May 5th.
The solution utilizes a multispectral sensor instead of a regular optical camera. This allows the solution to detect NDVI (Normalized Difference Vegetation Index) that cannot be discerned by the naked eye, enabling more precise monitoring of the health of grass and crops.
Meissa stated that "After drone automatic flight and 3D mapping engine analysis, a 3D model and vegetation index map of the entire golf course can be generated on the platform in about four hours. Also, the designated area's vegetation index is classified and marked as "excellent-warning-danger," allowing course managers to understand the health status of the grass intuitively.
Meissa's solution uses commonly available commercial aircraft and provides cloud-based software on a monthly subscription basis, reducing the hurdles for introducing the solution. Last month, the company successfully completed a PoC (Proof of Concept) at the premium Korean golf course Lexfield CC.
One of the Meissa representatives stated that "Anyone can now use a drone to monitor grass without specialized technology," adding that they aim to change the paradigm of labor-intensive golf course management. The company plans to focus on domestic and overseas expansion in the first half of this year.
(Translated from the original article: https://news.mt.co.kr/mtview.php?no=2023040516081021290)